Powers of Attorney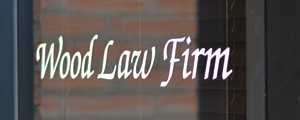 We tell all our clients that powers of attorney, both healthcare and financial, may be the most important documents to have in place. After all, they protect our interests while we are living, whereas Wills primarily serve to dispose of our property when we are gone. If we have not signed powers of attorney, and then become disabled, our loved ones may have to petition the Probate Court for guardianship and/or conservatorship. Guardianship and conservatorship are far more expensive than powers of attorney to establish and to administer. That is a good reason to make sure we all have powers of attorney in place. We must have legal capacity – competency – to sign powers of attorney. If we wait too long to sign our powers of attorney, we may lose the legal capacity to do so. This is an all-too-common situation, and an unfortunate one.
Healthcare Power of Attorney
By signing a healthcare power of attorney, we appoint an agent to act for us at those times when we are unable to communicate our preferences to healthcare professionals. A healthcare power of attorney very often includes a Living Will.
Financial Power of Attorney
By signing a financial durable general power of attorney (effective immediately) we appoint an agent who is authorized to act for us at any time, for purposes of conducting our business affairs. A power effective immediately is the most common choice for spouses, but other parties also may elect a power of attorney that is effective as soon as the document is signed, for purposes of convenience. Financial powers effective immediately require a high level of trust between the principal and the agent.
"Springing" – By signing a financial durable general power of attorney ("springing") we appoint an agent who is authorized to act for us only when we are disabled, for purposes of conducting our business affairs. A springing power, meaning that the authority only "springs up" at the occurrence of disability, is the usual choice for the principal who is not the spouse of the agent.
Key Benefits of Having Signed Powers of Attorney
Quick response by medical or financial personnel when the agent needs to act on behalf of the principal.
Peace of mind for the principal, knowing that the agent of the principal's choice will be authorized to act in the interests of the principal.
Guardianship of and/or conservatorship for the principal are probably unnecessary when the agent under powers of attorney can act. This is a significant advantage because if we become disabled and we have not signed powers of attorney, an agent may have to petition the Court to be appointed guardian and/or conservator, a relatively expensive and involved legal procedure.
Let Our Firm Help You
Tucson Estate Planning, Probate and Guardianship Attorney
At the Wood Law Firm, we are committed to providing affordable legal services including estate planning, wills, and probate to those in Tucson and the surrounding community.
We Deliver Timely and Reasonable Legal Services to Tucson and the Catalina Foothills Community
Attorney Henry Wood is a member of various Bar Associations.
Please note that the information and materials contained on this website are not, nor are they intended to be, legal advice.  You should consult an attorney for individual advice regarding your specific situation.
The Firm does not guarantee that any information on this website is complete or up-to-date.  Transmission of the information contained in the Firm website is not intended to create an attorney-client relationship with the Firm or any of its individual attorneys.  The Firm cannot represent you until it confirms that such representation will not create a conflict of interest.  No attorney-client relationship is created with the Firm absent an express agreement between the Firm and the client.
Sending an Email will not make you a client of the Firm and information included in your Email will not be treated as privileged or confidential.  Do not send confidential information via Email unless you are a current client.
Tucson Probate & Estate Info Center